Evaluations, Price Quotations, & Appointments  (800) 464-8408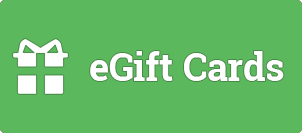 Interested in learning more about Spotsmith?

Tami and the kids spending time at Scarborough Beach in Rhode Island.

Spotsmith is a family-owned and operated business. Tami started the business in 2003 after 15 years as a corporate manager.

Industry Certified & Trained

Spotsmith employees, including Tami and her oldest daughter Kim, are continually certified and trained by the The Institute of Inspection, Cleaning and Restoration Certification 

(IICRC).

Our business is designed to attract happy, satisfied employees and customers. We implement practices every day that focus on knowing customers better, in order to serve them better. It has resulted in an incredible loyalty between customers, employees, and my family.

We successfully balance professional management, technology, continuous training, and simple hospitality to insure consistent delivery of quality services.

This approach has allowed us to successfully integrate four other cleaning operations into our business: Tuffspot Corporation, Bullock's Cleaning Service, Broadway Carpet Cleaning, and White Glove Floor Cleaning.

Our family's goal is to grow the business by continually tailoring products, services, and how we deliver services to specific industries that we know well---funeral homes, day care centers, and property management companies for example. 

Truck Mounted "Steam" Cleaning

The most widely recommended cleaning method among carpet manufacturers.

Spotsmith employs the truck mounted hot water extraction method of cleaning commonly referred to as "steam" cleaning.

A hot water cleaning solution is sprayed onto the carpet to break down soil and other contaminants. The solution along with the carpet soil and contaminants are immediately extracted.